Construction of Nature in New York City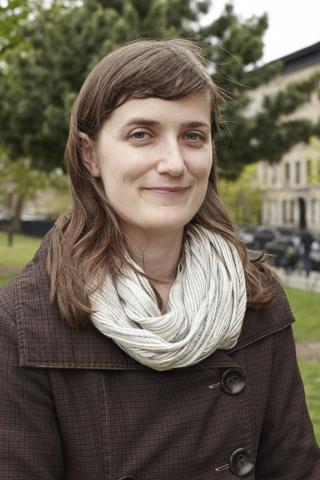 Event time
Monday, January 29, 2018 - 12:00pm
Location:
Kroon Hall, Room 321
195 Prospect Street
New Haven
The Hixon Center for Urban Ecology will host a talk by Lindsay K. Campbell, a research social scientist with the USDA Forest Service Northern Research Station. This event is free and open to the public. Lunch will be provided.
Dr. Campbell is based at the New York City Urban Field Station (www.nrs.fs.fed.us/nyc), which is a partnership between the Forest Service and the NYC Department of Parks & Recreation. The NYC Urban Field Station is dedicated to improving the quality of life in urban areas by conducting and supporting research about social-ecological systems and natural resource management.  Her current research explores the dynamics of urban politics, natural resource stewardship, and sustainability policymaking.  
She is joint PI on several long term, interdisciplinary research projects.  These include the Stewardship Mapping and Assessment Project (STEW-MAP), which maps the social networks and spatial turf of civic, government, and private actors working on environmental stewardship in New York City—and is now being replicated in Chicago, Baltimore, Seattle, Philadelphia, Los Angeles, and San Juan.  As well, she helped lead the research of the Living Memorials Project, which examines the use of open space post-September 11, and received the 2007 EDRA/Places Award for Research.  She is a co-PI of the TKF-foundation funded "Landscapes of Resilience" team examining stewardship of natural resources post-disturbance in Joplin, MO and New York City.  She was a member of the NSF-funded ULTRA-EX team examining changes in land cover, ecosystem services, and stewardship in New York City's urban forest.  She was also a member of the MillionTreesNYC Advisory Committee and Research and Evaluation Subcommittees.  
She is the author of City of Forests, City of Farms: Sustainability Planning for New York City's Nature, published by Cornell University Press.  In 2015, Dr. Campbell won the Northern Research Station Director's Award recognizing her accomplishments as an Early Career Scientist. In addition to her research, Lindsay helps direct the Science of the Living City program for the Urban Field Station, including fellows, seminars, and artists in residence. Dr. Campbell holds a BA in Public Policy from Princeton University, a Masters in City Planning from MIT, and a PhD in Geography from Rutgers University.
Event category: