Climate Change & Urban Forest Policy & Action – International Perspectives with Dr. Cecil Konijnendijk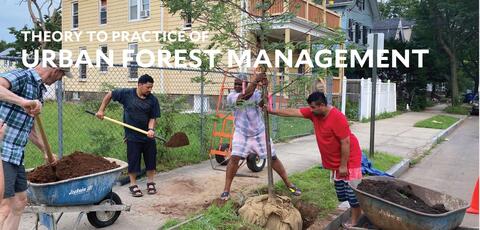 Event time
Thursday, February 10, 2022 - 11:30am
Seminar Series: Theory to Practice of Urban Forest Management
Spring 2022 (Thursday 11:30 – 12:10 via Zoom)
We invite you to a seminar series focused on urban forest management hosted jointly by the Yale Hixon Center for Urban Ecology, the Urban Resources Initiative, and the Yale Forest Forum. This virtual seminar is free and open to the public. Registration is required.
ISA-certified arborists may receive 0.5 CEU credits for each live lecture attended. Connecticut Certified Forest Practitioners may receive 1.0 CEU credits for each live lecture attended. 
02.10.22 – Dr. Cecil Konijnendijk (University of British Columbia)
Title: Climate Change & Urban Forest Policy & Action – International Perspectives  
Description: In a time of climate emergency and a call for more climate action, cities play a leading role. This talk focuses on the role of urban forestry in delivering climate across, both in terms of climate change mitigation and adaptation. Drawing on examples from across the world, examples of urban forestry policy, programs, and actions with a strong climate focus will be discussed and analysed from a governance perspective. Opportunities and challenges within these will be highlighted, including potential synergies and trade-offs between different nature-based solutions delivered by urban forestry.
Register here: https://yale.zoom.us/webinar/register/WN_DmwBb2j1S92YcFlyc_VNHw
Event category: