People
The success of URI depends on so many people.  It is a team effort that helps us fulfill our mission.  Our team consists of board members, staff, interns, Greenspace volunteers, tree requesters (residents who agree to water their newly planted URI trees), partners like Emerge, the Common Ground School, the Sound School, the City of New Haven and donors.  Find here our staff, board, interns, and featured alumni interns. 
2020

Community Foresters
2019

Community Foresters
2018

Community Foresters
2017

Community Foresters
2016

Community Foresters
Laurence Nadel
President
Laurence Nadel practices law in New Haven where he focuses on the commercial, real estate, and property issues of individuals, non-profits and small businesses. He has been engaged with Yale Law School's Jerome Frank Legal Clinic for more than seven years where he has been a Visiting Professor of Clinical Law and co-taught the Community and Economic Development Clinic. In his current role he supervises students in business and real estate transactions in the Small Business Clinic. Laurence recently worked in New Haven on the renovation and reopening of the Hannah Gray Home and the St. Luke's Senior Center. He has served on the Board of the Connecticut Civil Liberties Union, and the Short Beach Civic Association, and previously lectured on Art and Copyright Law through conferences sponsored by the Connecticut Commission on the Arts.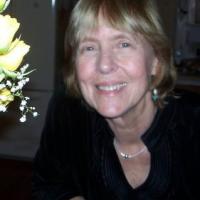 Nan Bartow
Nan Bartow was delighted to join the Board of the Urban Resource Initiative in May of 2005. In her earlier years she developed a deep appreciation for water, land, and nature in the marshes of Cohasset, Massachusetts, the White Mountains of New Hampshire, the highlands of Yosemite National Park, the Alps of Switzerland, and the Sahel of Chad, Africa, where she served as a Peace Corps volunteer. A high school English educator, Nan spent most of her teaching years at the High School in the Community, one of New Haven's public magnet schools. She is actively involved in Friends of Beaver Pond Park, a group that is working to preserve the wildlife and to improve the natural beauty of the ponds and the park through the URI Greenspace program. Now in retirement, she wishes to combine her love for teaching and for land conservation by serving on the Greenspace and the Education committees of the Board of URI.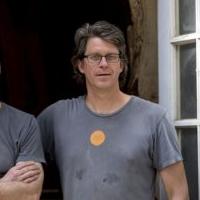 Caldwell (Zeb) Esselstyn III
Zeb Esselstyn is co-founder of City Bench, which extends the life of locally felled trees by turning them into uniquely hand-crafted furniture that tells their stories. Zeb has been a builder, coordinated rock concerts, managed book tours, worked in the advertising business and on film sets, and he led trips for Outward Bound and the National Outdoor Leadership School. He is a storyteller committed to the idea of turning waste streams to value streams through collaboration. Zeb is a graduate of The Journalism School at Columbia University and lives with his family in New Haven, CT.
Gordon Geballe
Gordon has lived in the New Haven area for over 30 years, bringing to URI a wealth of knowledge regarding the community. He is the Associate Dean and Lecturer at the Yale School of Forestry and Environmental Studies. He has served on the Board since 1991, and was the Board Lecturer from 2000–2003.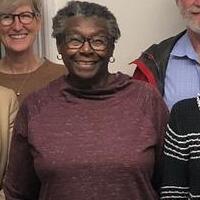 Joan Hilliard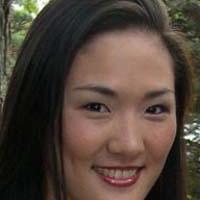 Christine Kim
Christine Kim is the Program and Research Director at the Yale Center for Environmental Law & Policy. She is also the Program Manager and co-author of the Environmental Performance Index and Associate Director for Yale's Environmental Governance projects. Her research focuses on environmental performance measurement, as well as issues of equity, leadership, and political will in international environmental governance and United Nations reform. Christine is a dual citizen of the Republic of Korea and the United States. She attended Yale University.
John Martin
John Martin is founder/owner of the Bradley Street Bicycle Co-Op, which is a bicycle cooperative in East Rock neighborhood of New Haven. It is open as a community space and a place to come do work.
Josh Nelkin
Josh is an Account Executive with the local citizen engagement company SeeClickFix. He has an extensive background in sales and marketing. He was born and raised in New Haven and recently returned after 13 years away in Brooklyn and Seattle. Josh is passionate about his hometown, and building community. In his free time, Josh enjoys spending time with family, hiking, traveling, and is a lifelong soccer player. He joined the board in 2019.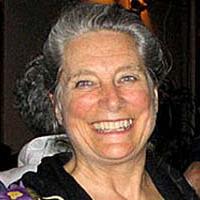 Sara Ohly
Sara Ohly has lived in New Haven since 1968, and joined the URI Board in 2002.  After graduating from Vassar, she taught English as a Peace Corps Volunteer in Turkey, at the Cedarhurst School in the Yale Psychiatric Institute, and in New Haven Adult Education.  She completed her M.A. in International Relations (1986) and a Ph.D. in Anthropology (1994) at Yale University, then taught social cultural anthropology at Connecticut College and at Wesleyan.  Sara has been an active community member involved in neighborhood associations, helping with different networks and community support.  She has participated in Greenspace at Farnam Court Public Housing, in Wooster Square, and, from 2000 to the present, in Lenzi Park.  She shares many of the same passions of URI, including community building, environmental activism, and education, as well as urban anthropology.
Erik B. Pearson
Erik B. Pearson joined the URI Board in 2012. Erik is a Research Coordinator for Soundview Capital Management.  He graduated from the University of Wisconsin Law School with a J.D. and served as an attorney until 2008.  Prior to becoming an attorney, Erik was a psychiatric specialist for the U. S. Army for eight years.  Erik founded the Portland (Oregon) Chapter of the National Adult Baseball Association in 1993.  Erik has two children and lives with his family in North Haven.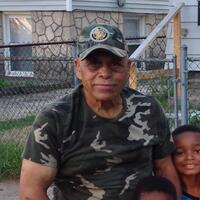 Ed Rodriguez
Ed Rodriguez has been volunteering with URI through the Community Greenspace program for many years.  He is responsible for involving dozens  of volunteers in the planting of many trees in Fair Haven.  He joined the board in 2017.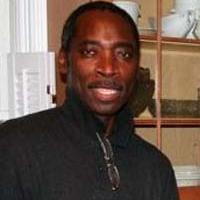 Semi Semi-Dikoko
Semi Semi-Dikoko came to New Haven in 1991, to consult for Southern New England Telephone Company as Systems Architect. He is a Principal at SSD International, (a Technology Architecture & Strategy practice).  Education and career afforded him opportunities to live in Africa, Asia, Europe and the Americas, working in technology positions with Amdahl (Fujitsu), AT&T Bell Laboratories, Bell Telephone Manufacturing Company, Computer Associates, ERNO-VFW Fokker, IBM and Société de Traction et d'Électricité (Groupe Suez).  He attended Polytechnic Institute of NYU, Université Lovanium, Athénée Royal and Koninklijk Atheneum te Kalina. He is IBM Certified Large Systems Architect & Managing Consultant and holds a FAA Pilot License. He serves on the Boards of URI, New Haven Sister Cities, and advocates for environmental and human development causes in appreciation for a great community. 
Melinda Tuhus
Melinda Tuhus has been a staff reporter or independent journalist for the past 35 years, and has won numerous regional and international awards for her work.  She has focused on the environment, women's issues and criminal justice (i.e., "punishment") reforms.  She lives in Hamden and in the past few years has gradually transitioned to "mostly retired" and now works full-time on the climate crisis, through the Hamden Alliance for Trees, the New Haven Climate Movement, 350 CT and Beyond Extreme Energy. Her greatest joy is smashing the silos where different movements operate and helping to bring workers, immigrants, youth and others into one big movement that addresses climate as a justice issue.
Susan Wells
Sue Wells has been on the staff of Yale's School of Forestry & Environmental Studies since 2009, currently serving as the Associate Dean of Finance & Administration.  She was born in Baltimore and is an alumna of St. John's College in Annapolis MD ("the Great Books School"); her first career was as a copyeditor and proofreader before she went back to school to study accounting, graduating from Charter Oak College in CT in 1992.  Sue worked for the multinational accounting firm Coopers & Lybrand in the early 1990's and earned her CPA certificate in 1996.  She served as the Controller at Connecticut College in New London for six years before coming to F&ES. Sue lived in New Haven for over 30 years and raised her son and daughter there before moving to Hamden in 2011; she and her wife Wendy now live in Spring Glen.  Sue dotes on her three small granddaughters and feels that even a short bio would be incomplete without mentioning them.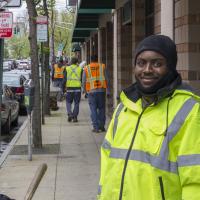 Don Williams
Don Williams has been at EMERGE since 2010.  Born and raised in South Central Los Angeles, he currently lives in New Haven. His hobbies include fishing, cooking, and watching movies.  He is grateful for his mother Tracy Lynn Anderson for not giving up on him, Dan Jusino for giving him a second chance, and Jewell Mystique Mullins for loving him. Don is an experienced GreenSkills crew member.
2010
Andrew Breck (2011 MF )
Andrew came to F&ES and URI with a background in environmental education, and he is now a recent graduate of the master of forestry program at Yale F&ES.  He is currently working in the forest crew in the Yale School Forests and plans to find forestry work in or around the Boston area beginning in the fall. 
2009
Abigail Adams (2010 MEM )
Abigail was an intern in 2009-2010, helping URI to further measure the impact of the program on youth interns. She now works for the Peninsula Open Space Trust (POST), a land trust in Palo Alto, CA, where she is a Conservation Project Manager managing both the conservation easement and land volunteer programs.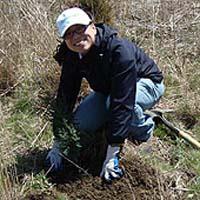 2007
Yi-Wen Lin (2008 MEM )
Yi-Wen worked as an intern at URI from summer 2007 to November 2008, and started her interests in Urban Forestry and Community Development.  In December 2008, she became a Forester for NYC Department of Parks and Recreation, and manages street tree planting contracts as part of the MillionTreesNYC initiative.  In the beginning of 2011, a new position opened up in her office for a special community-involved project in Western Queens, and she was hired as the Western Queens Greening Coordinator in April 2011.  She is very excited about this 3-year sustainable project that encompasses community-led planning, extensive tree planting, and tree stewardship training.and volunteer program.
2005
Mohamad A. Chakaki (2006 MEM )
Mohamad grew up playing and learning in the sand and surf on both sides of the Arabian Peninsula, and then on the edges of eastern forests and city streets in and around Washington, D.C. His interests lie where the lines blur between East/West, city/nature, art/science, theory/practice, and so on…
As a PhD student at the Aga Khan Program for Islamic Architecture at MIT, Mohamad's research explores the connections and disconnections across campus planning and curriculum design in the new campuses being developed as partnerships between American universities and host countries in the Arab Middle East. Mohamad holds a Masters of Environmental Management with a focus on Urban Ecology and Environmental Design from the Yale School of Forestry & Environmental Studies, and undergraduate degrees in Religion and Biological Sciences from The George Washington University.
Mohamad's passion for nature and for people led him to several years of professional training (and personal development) in parks and gardens across the US, with the Peace Corps in Central Africa, and with the United Nations in Syria. Before starting at MIT, Mohamad spent three years consulting on environment and community development projects in both the US and the Arab Middle East. Mohamad was a co-founder of DC Green Muslims and is a Senior Fellow of the Environmental Leadership Program.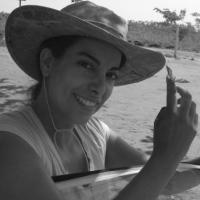 2005
Wendy Francesconi (2006 MESc )
Wendy is a Doctoral Candidate at the School of Forest Resources and Conservation at the University of Florida, U.S.A., and holds a Masters degree in Environmental Science from Yale University, School of Forestry and Environmental Studies.  Her doctoral research was focused on evaluating different agricultural practices for their potential to increase functional connectivity, and her professional interests include the application of sustainable agriculture and the design of rural landscapes for biodiversity conservation purposes.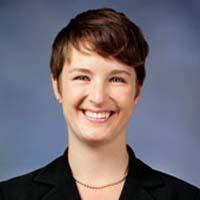 2003
Erica Schroeder (2004 MEM )
Erica is an attorney at Keyes & Fox, LLP in Oakland, CA (view her profile). Her legal practice is focused on the intersection between energy and environmental law with a particular focus on policy implementation, compliance and permitting. She represents the Interstate Renewable Energy Council (IREC) in proceedings before state public utilities commissions seeking to develop sustainable markets for renewable energy. In addition, she is involved in IREC's broader efforts to facilitate community renewables programs and projects around the United States. For example, she has advocated for community solar policies in Colorado and Delaware.
Erica graduated from the UC Berkeley School of Law in 2010. She also holds a Master of Environmental Management degree from the Yale School of Forestry and Environmental Studies, where she focused on environmental economics and policy, as well as a B.A. from Yale in Ethics, Politics & Economics. While at the Forestry School, Erica was the Newsletter Editor for URI. 
In her free time, Erica enjoys yoga and running. She most recently ran a half marathon in Santa Cruz, CA. She also enjoys cooking and baking, and is the co-author of a baking blog. 
2002
Dr. Soni Pradhanang (2003 MESc )
Dr. Pradhanang is a Watershed Hydrologist and Modeler. She joined CUNY-Institute for Sustainable Cities/Dept. of Geography, Hunter College in 2009 as a Research Associate. She earned her Ph.D. in watershed hydrology and modeling from SUNY-ESF and a Master of Environmental Science with a focus in forest ecology and management from Yale University. She worked as an Urban Community Forest Intern at Urban Resources Initiative, soon after she graduated from Yale F&ES (2003 M.E.Sc.).
Her current research project is to evaluate climate change impacts on New York City Water Supply. Her research goals are to understand how hydrologic processes influence water quantity and movement of sediments and nutrients through watersheds through combined effort of monitoring and modeling, aiding in the development of policies and management practices to protect water and soil.  Dr. Pradhanang works primarily with the Prof. Allan Frei at CUNY, Hunter College, and with scientists in New York City Department of Environmental Protection (NYCDEP) and Dept. of Biological and Environmental Engineering, Cornell University. She is applying and developing models to evaluate the effects of watershed management practices and climate change on the New York City water supply. The generation, transformation and transport of sediments and nutrients within the watershed are the major focus of her research. As part of this effort, she is currently using different water quality models, one of which is a recent development from Cornell University called Soil and Water Assessment Tool (SWAT-WB) (water balance) which captures the complexity intrinsic to saturation excess runoff. Her research also focuses on trend and uncertainty analysis of measured data and modeled results. Future research in this area will build and expand on identifying and quantifying processes controlling biogeochemical processes in the landscape, especially those most relevant to anticipated environmental changes associated with climate change. Besides her research in the northeastern U.S., she also is involved in geo-statistical analysis of meteorological variables and hydro-climatological studies for her home country, Nepal, in collaboration with Cornell University.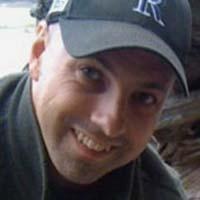 2001
Greg McLaughlin (2002 MEM )
Greg lives in Ellensburg Washington, where he is the Eastern Washington Project Manager for Washington Water Trust.  He enjoys the short commute to some out of the way playgrounds in the Cascades, the wealth of good local breweries, his three boys, and the small town atmosphere.  His job is to work primarily in North Central Washington with tribes, irrigation districts, agencies, local governments, and landowners to develop market-based incentives for flow restoration in salmon-dependent tributaries.  The approach is to work collaboratively with local communities, establish rapport with landowners, and develop incentive-based projects that restore salmon flows while improving the economic standing of local agricultural producers.  The focus on local partners driving project development is very related to the approaches used at URI, and the focus on such "win-win" outcomes is quickly becoming the most popular in long-term conservation efforts.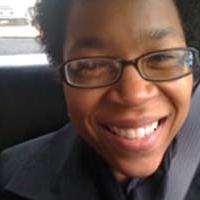 2000
Georgia Silvera Seamans (2001 MEM )
Georgia graduated from F&ES in 2001.  After graduation, Georgia worked as a community forester with Urban Resources Initiative in the Newhallville neighborhood followed by a three-year tenure as the Boston Park Department's urban forester.  Georgia moved to Berkeley in 2004 to pursue a doctoral degree in environmental planning; she received her PhD from UC Berkeley in 2010.  While living in Berkeley, Georgia was a board member of the Berkeley Partners for Parks and volunteered with the California Habitats Indigenous Activists to plant native vegetation along a section of the rails-to-trails Ohlone Greenway.  Georgia moved again in 2009, this time to New York City where she is a stay at home mother to a curious and delightful toddler and edits localecology.org when her son naps.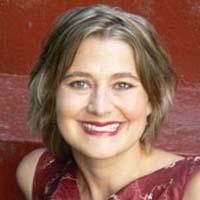 1997
Jennifer Kefer (1998 MEM )
Jennifer is an environmental consultant with a decade experience providing legal and political expertise, strategic analysis, and advice to non-profits, corporations and cities on a range of projects related to climate, energy and other environmental issues.  Jennifer is Project Manager at David Gardiner & Associates, where she manages a diverse coalition of labor, contractor associations, businesses and environmental groups to advance manufacturing competitiveness through the use of combined heat and power and recycled energy.  To that end, she coordinates education, advocacy and field events; cultivates stakeholder relationships; staffs Hill visits and weekly strategy calls; and drafts materials for legislative, regulatory and media outreach.  Jennifer also works with a wide array of environmental and efficiency groups to identify opportunities for energy efficiency to serve as a compliance mechanism under the Clean Air Act.  Other recent clients include the Center on Budget and Policy Priorities, where Jennifer served as a Senior Climate Advisor.  In that capacity, she worked with a network of organizations on coalition building, education, outreach, and policy analysis to reduce the effects of climate legislation on low-income households. 
Jennifer previously served as the Climate and Energy Program Coordinator for the Coalition on the Environment and Jewish Life, where she helped educate and mobilize the Jewish community around climate change, building diverse coalitions both within the Jewish community and across faiths.  Prior to her work for the Jewish community, Jennifer worked as an environmental attorney, representing national environmental organizations in lawsuits to defend the broad scope of federal environmental laws.  She also clerked for Chief Judge Marilyn Hall Patel in the Northern District of California.
Jennifer earned a B.A. in environmental studies at Brandeis University, a Masters of Environmental Studies at the Yale School of Forestry and Environmental Studies and a J.D. at the Yale Law School.