People
The success of URI depends on so many people.  It is a team effort that helps us fulfill our mission.  Our team consists of board members, staff, interns, Greenspace volunteers, tree requesters (residents who agree to water their newly planted URI trees), partners like Emerge, the Common Ground School, the Sound School, the City of New Haven and donors.  Find here our staff, board, interns, and featured alumni interns. 
2021

Community Foresters
2020

Community Foresters
2019

Community Foresters
2018

Community Foresters
2017

Community Foresters
2016

Community Foresters
Laurence Nadel
President
Laurence Nadel practices law in New Haven where he focuses on the commercial, real estate, and property issues of individuals, non-profits and small businesses. He has been engaged with Yale Law School's Jerome Frank Legal Clinic for more than seven years where he has been a Visiting Professor of Clinical Law and co-taught the Community and Economic Development Clinic. In his current role he supervises students in business and real estate transactions in the Small Business Clinic. Laurence recently worked in New Haven on the renovation and reopening of the Hannah Gray Home and the St. Luke's Senior Center. He has served on the Board of the Connecticut Civil Liberties Union, and the Short Beach Civic Association, and previously lectured on Art and Copyright Law through conferences sponsored by the Connecticut Commission on the Arts.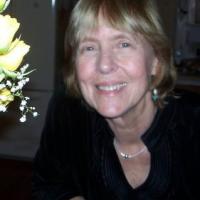 Nan Bartow
Nan Bartow was delighted to join the Board of the Urban Resource Initiative in May of 2005. In her earlier years she developed a deep appreciation for water, land, and nature in the marshes of Cohasset, Massachusetts, the White Mountains of New Hampshire, the highlands of Yosemite National Park, the Alps of Switzerland, and the Sahel of Chad, Africa, where she served as a Peace Corps volunteer. A high school English educator, Nan spent most of her teaching years at the High School in the Community, one of New Haven's public magnet schools. She is actively involved in Friends of Beaver Pond Park, a group that is working to preserve the wildlife and to improve the natural beauty of the ponds and the park through the URI Greenspace program. Now in retirement, she wishes to combine her love for teaching and for land conservation by serving on the Greenspace and the Education committees of the Board of URI.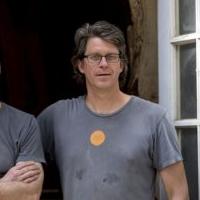 Caldwell (Zeb) Esselstyn III
Zeb Esselstyn is co-founder of City Bench, which extends the life of locally felled trees by turning them into uniquely hand-crafted furniture that tells their stories. Zeb has been a builder, coordinated rock concerts, managed book tours, worked in the advertising business and on film sets, and he led trips for Outward Bound and the National Outdoor Leadership School. He is a storyteller committed to the idea of turning waste streams to value streams through collaboration. Zeb is a graduate of The Journalism School at Columbia University and lives with his family in New Haven, CT.
Gordon Geballe
Gordon has lived in the New Haven area for over 30 years, bringing to URI a wealth of knowledge regarding the community. He is the Associate Dean and Lecturer at the Yale School of the Environment. He has served on the Board since 1991, and was the Board Lecturer from 2000–2003.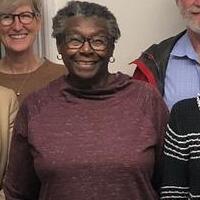 Joan Hilliard
Joan Hilliard is a long-time resident of Beaver Hills, New Haven. She started her career as an educator in Brooklyn, NY. Joan worked for 27 years for the Connecticut State Police in the Connecticut Online Law Enforcement Teleprocessing system (COLLECT). When Joan retired she completed the Master Gardeners Program and became a volunteer with the Friends of Beaver Ponds Park Greenspace program in 2018.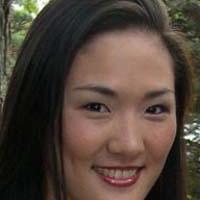 Christine Kim
Christine Kim is the Program and Research Director at the Yale Center for Environmental Law & Policy. She is also the Program Manager and co-author of the Environmental Performance Index and Associate Director for Yale's Environmental Governance projects. Her research focuses on environmental performance measurement, as well as issues of equity, leadership, and political will in international environmental governance and United Nations reform. Christine is a dual citizen of the Republic of Korea and the United States. She attended Yale University.
John Martin
John Martin is founder/owner of the Bradley Street Bicycle Co-Op, which is a bicycle cooperative in East Rock neighborhood of New Haven. It is open as a community space and a place to come do work.
Josh Nelkin
Josh is an Account Executive with the local citizen engagement company SeeClickFix. He has an extensive background in sales and marketing. He was born and raised in New Haven and recently returned after 13 years away in Brooklyn and Seattle. Josh is passionate about his hometown, and building community. In his free time, Josh enjoys spending time with family, hiking, traveling, and is a lifelong soccer player. He joined the board in 2019.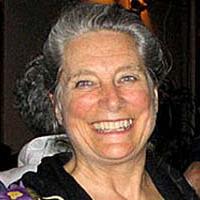 Sara Ohly
Sara Ohly has lived in New Haven since 1968, and joined the URI Board in 2002.  After graduating from Vassar, she taught English as a Peace Corps Volunteer in Turkey, at the Cedarhurst School in the Yale Psychiatric Institute, and in New Haven Adult Education.  She completed her M.A. in International Relations (1986) and a Ph.D. in Anthropology (1994) at Yale University, then taught social cultural anthropology at Connecticut College and at Wesleyan.  Sara has been an active community member involved in neighborhood associations, helping with different networks and community support.  She has participated in Greenspace at Farnam Court Public Housing, in Wooster Square, and, from 2000 to the present, in Lenzi Park.  She shares many of the same passions of URI, including community building, environmental activism, and education, as well as urban anthropology.
Erik B. Pearson
Erik B. Pearson joined the URI Board in 2012. Erik is a Research Coordinator for Soundview Capital Management.  He graduated from the University of Wisconsin Law School with a J.D. and served as an attorney until 2008.  Prior to becoming an attorney, Erik was a psychiatric specialist for the U. S. Army for eight years.  Erik founded the Portland (Oregon) Chapter of the National Adult Baseball Association in 1993.  Erik has two children and lives with his family in North Haven.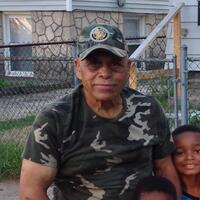 Ed Rodriguez
Ed Rodriguez has been volunteering with URI through the Community Greenspace program for many years.  He is responsible for involving dozens  of volunteers in the planting of many trees in Fair Haven.  He joined the board in 2017.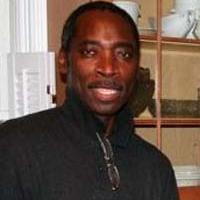 Semi Semi-Dikoko
Semi Semi-Dikoko came to New Haven in 1991, to consult for Southern New England Telephone Company as Systems Architect. He is a Principal at SSD International, (a Technology Architecture & Strategy practice).  Education and career afforded him opportunities to live in Africa, Asia, Europe and the Americas, working in technology positions with Amdahl (Fujitsu), AT&T Bell Laboratories, Bell Telephone Manufacturing Company, Computer Associates, ERNO-VFW Fokker, IBM and Société de Traction et d'Électricité (Groupe Suez).  He attended Polytechnic Institute of NYU, Université Lovanium, Athénée Royal and Koninklijk Atheneum te Kalina. He is IBM Certified Large Systems Architect & Managing Consultant and holds a FAA Pilot License. He serves on the Boards of URI, New Haven Sister Cities, and advocates for environmental and human development causes in appreciation for a great community. 
Melinda Tuhus
Melinda Tuhus has been a staff reporter or independent journalist for the past 35 years, and has won numerous regional and international awards for her work.  She has focused on the environment, women's issues and criminal justice (i.e., "punishment") reforms.  She lives in Hamden and in the past few years has gradually transitioned to "mostly retired" and now works full-time on the climate crisis, through the Hamden Alliance for Trees, the New Haven Climate Movement, 350 CT and Beyond Extreme Energy. Her greatest joy is smashing the silos where different movements operate and helping to bring workers, immigrants, youth and others into one big movement that addresses climate as a justice issue.
Susan Wells
Sue Wells has been on the staff of Yale's School of the Environment since 2009, currently serving as the Associate Dean of Finance & Administration.  She was born in Baltimore and is an alumna of St. John's College in Annapolis MD ("the Great Books School"); her first career was as a copyeditor and proofreader before she went back to school to study accounting, graduating from Charter Oak College in CT in 1992.  Sue worked for the multinational accounting firm Coopers & Lybrand in the early 1990's and earned her CPA certificate in 1996.  She served as the Controller at Connecticut College in New London for six years before coming to F&ES. Sue lived in New Haven for over 30 years and raised her son and daughter there before moving to Hamden in 2011; she and her wife Wendy now live in Spring Glen.  Sue dotes on her three small granddaughters and feels that even a short bio would be incomplete without mentioning them.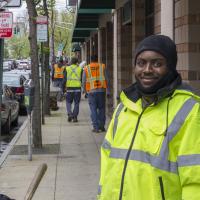 Don Williams
Don Williams has been at EMERGE since 2010.  Born and raised in South Central Los Angeles, he currently lives in New Haven. His hobbies include fishing, cooking, and watching movies.  He is grateful for his mother Tracy Lynn Anderson for not giving up on him, Dan Jusino for giving him a second chance, and Jewell Mystique Mullins for loving him. Don is an experienced GreenSkills crew member.