Programs
URI has two main programs: GreenSkills and Community Greenspace.  URI has begun to expand into more Green Infrastructure projects as well.  Learn more about them here.
The Community Greenspace program provides material supplies, technical advice, and classroom-based and hands-on training to support the revitalization of New Haven's distressed urban neighborhoods. Since 1995, Greenspace has completed more than 297 diverse urban restoration projects with an annual participation of more than 1000 New Haven residents.
URI GreenSkills is a local green jobs program that employs high school students and ex-offenders through the planting of trees. GreenSkills connects people to their communities, their environment, and each other.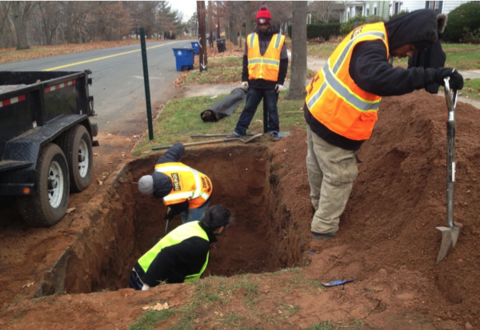 URI and the Yale Hixon Center for Urban Ecology in collaboration with the City of New Haven has expanded its work on rain gardens, also called bioswales.