Estimating Carbon Storage in the City with Dr. Mark Bradford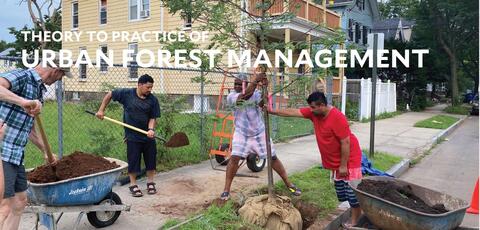 Event time
Thursday, February 3, 2022 - 11:30am
Seminar Series: Theory to Practice of Urban Forest Management
Spring 2022 (Thursday 11:30 – 12:10 via Zoom)
We invite you to a seminar series focused on urban forest management hosted jointly by the Yale Hixon Center for Urban Ecology, the Urban Resources Initiative, and the Yale Forest Forum. This virtual seminar is free and open to the public. Registration is required.
ISA-certified arborists may receive 0.5 CEU credits for each live lecture attended. Connecticut Certified Forest Practitioners may receive 1.0 CEU credits for each live lecture attended. 
02.3.22 – Dr. Mark Bradford (Yale School of the Environment)
Title: - Estimating Carbon Storage in the City   
Description:  Forests play an important role in mitigating many of the negative effects of climate change. One of the ways forests mitigate impacts of climate change is by absorbing carbon dioxide and storing the majority of the carbon in their wood and soils. Yet estimates of forest carbon storage in cities vary widely because they are strongly dependent on conceptions of what "urban forest" is. In this talk I explore the consequences of the different definitions and hence measurement of urban forest, using New York City as a case study. The results show that trees in forested areas of New York City account for the majority of carbon stored despite being a minority of the tree canopy. They suggest that urban forested areas should be at the center of urban greening policies looking to mitigate the climate footprint of cities.
Register here: https://yale.zoom.us/webinar/register/WN_DmwBb2j1S92YcFlyc_VNHw
Event category: