Frostian Conundrum: Stories of failure and hope for people and forests on the margins of the Pacific Northwest and Southeast Asia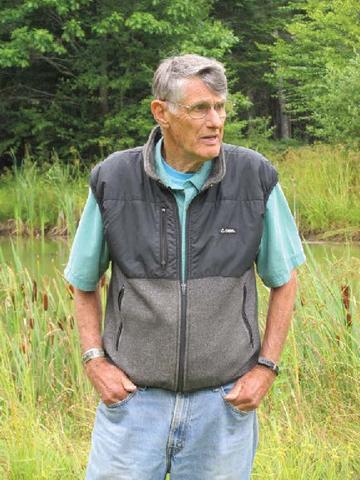 Event time
Thursday, October 10, 2019 - 12:00pm
Location:
Marsh Hall, first floor
360 Prospect Street
New Haven
,
CT
06511
A Frostian Conundrum: Stories of failure and hope for people and forests on the margins of the Pacific Northwest and Southeast Asia
This talk with Bill Burch is free and open to the public. Lunch will be provided. No registration.
William R. Burch, P.h.D. is the Frederick C. Hixon Professor Emeritus of Natural Resource Management and Senior Research Scientist Professor at Yale's School of Forestry & Environmental Studies.
Burch has held research and management positions with the USDA Forest Service, USAID, and the Connecticut Department of Environmental Protection. From 1984 to 1996, he was retained by the National Park Service in a research position. His work on wildland recreation behavior was among the earliest, and it has expanded to include parks, biosphere reserves, and ecotourist regions in rural and urban areas in Asia, South America, and Europe, as well as in North America. His recent work on protected areas has been in Nepal, Bhutan, and the parks and open spaces of Baltimore. Professor Burch is principal investigator of a six-year monitoring and evaluation project on the $26 million restoration of Philadelphia's Fairmount Park system.
He conducted some of the original work on community/social forestry systems, which continues with work in Nepal, Thailand, China, and inner cities of the United States. Community forestry strategies for urban neighborhoods have been applied since 1989. Research on such efforts began in 1988 when Professor Burch became co-principal investigator of an EPA/NSF-funded water and watersheds project and an NSF-funded Long Term Ecological Study (LTER) in the Baltimore/Chesapeake region. There are twenty-two such projects in the United States and this project is one of the two that examine urban areas as ecosystems. In 2000, he was awarded a John Eadie fellowship by the Scottish Forest Trust to work with colleagues and institutions in the United Kingdom on community forestry/urban ecology issues.
His work in institutional development has included technical training and higher education curriculum development in South and Southeast Asia. Another area of research and application has been in developing a unified ecosystem management approach that fully includes human behavioral variables. This work has used a watershed unit and a rural-urban gradient approach and has been conducted with an interdisciplinary team of collaborators. Initial work has been done in three watersheds in Baltimore, Maryland, since 1989 and is now carried forward by the LTER research.
Event category: