URI Rock to Rock Team Warm-Up Ride and Breakfast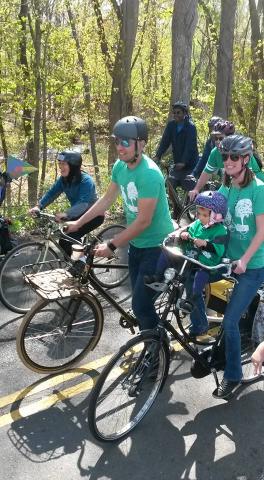 Event time
Thursday, April 13, 2017 - 5:00am
Location:
Sage Lounge
205 Prospect St
NEW HAVEN
,
CT
06511
This event is free and open to folks who register to be on URI's Rock to Rock team. Come meet your teammates and pick up your team Rock to Rock tee.  Thanks to G Cafe for providing breakfast and to REI for bringing prizes!  The team breakfast will begin at 9 a.m. 
The scheduled neighborhood cycling commutes that morning include:
-Spring Glen neighbors will meet by the Farmington Canal trailhead on Connolly Parkway at 8:15 a.m. For those who live closer to the Mather Street entrance – look for us at 8:20 at that entrance on the Canal.
-Westville neighbors will meet at 8:15 a.m at Edgewood Park near Coogan Pavilion parking lot (we have permission to park there all day). 
-East Rock neighbors will meet at Romeo and Cesare's at the corner of Linden and Orange Streets at 8:45 a.m.
-Wooster Square neighbors will meet at the center of Wooster Square Park at 8:30 a.m. 
Please let us know if you are interested in leading a group from your neighborhood. And let us know if you can attend by emailing anna.pickett@yale.edu.
Event category: