Silviculture in the City with Dr. Max Piana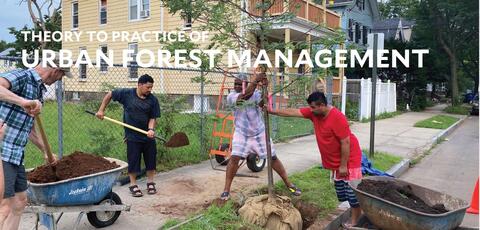 Event time
Thursday, February 17, 2022 - 11:30am
Seminar Series: Theory to Practice of Urban Forest Management
Spring 2022 (Thursday 11:30 – 12:10 via Zoom)
We invite you to a seminar series focused on urban forest management hosted jointly by the Yale Hixon Center for Urban Ecology, the Urban Resources Initiative, and the Yale Forest Forum. This virtual seminar is free and open to the public. Registration is required.
ISA-certified arborists may receive 0.5 CEU credits for each live lecture attended. Connecticut Certified Forest Practitioners may receive 1.0 CEU credits for each live lecture attended. 
02.17.22 – Dr. Max Piana (USDA Forest Service)
Title: Silviculture in the City
Description: Urban forested natural areas are an important component of the tree canopy in cities, but are often overlooked and typically lack formal management frameworks. One approach to addressing this deficiency may be to borrow from traditional forest management frameworks and practices (that is, silviculture). Although urban forested natural areas share similarities with rural forests, the impacts of urbanization on forest stand dynamics may require modification of these methods and in some cases development of novel silvicultural guidelines. In this talk, I will present an urban silviculture framework, the development of the Urban Silviculture Network, and examples of emerging applied-research.
Register here: https://yale.zoom.us/webinar/register/WN_DmwBb2j1S92YcFlyc_VNHw