2020 Report for Washington Ave.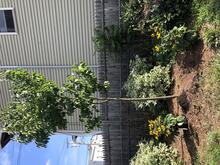 Year
2020
Number of volunteers
11
Total volunteer hours
50
Number of events
9
Number of trees planted
0
Number of shrubs planted
3
Enter more details about shrubs planted
Weigela 'Wine & Rose'
Number of perennials planted
2
Enter more details about perennials planted
Rudbeckia 'Goldsturm'
Yards compost spread
0.00
Yards mulch spread
3.00
Summary
Since 2016, the Washington Avenue Greenspace has been working to improve the vacant lot and streetscape along this block, where there had previously been essentially no street trees or public greenspace. This site is exemplary of how planning and commitment from summer to summer can bring about positive change to a street that formerly boasted few greenspaces. Although attendance was down this summer due to COVID-19, the group completed all of their stewardship goals and planted a few replacement plants along the edges of the lot.